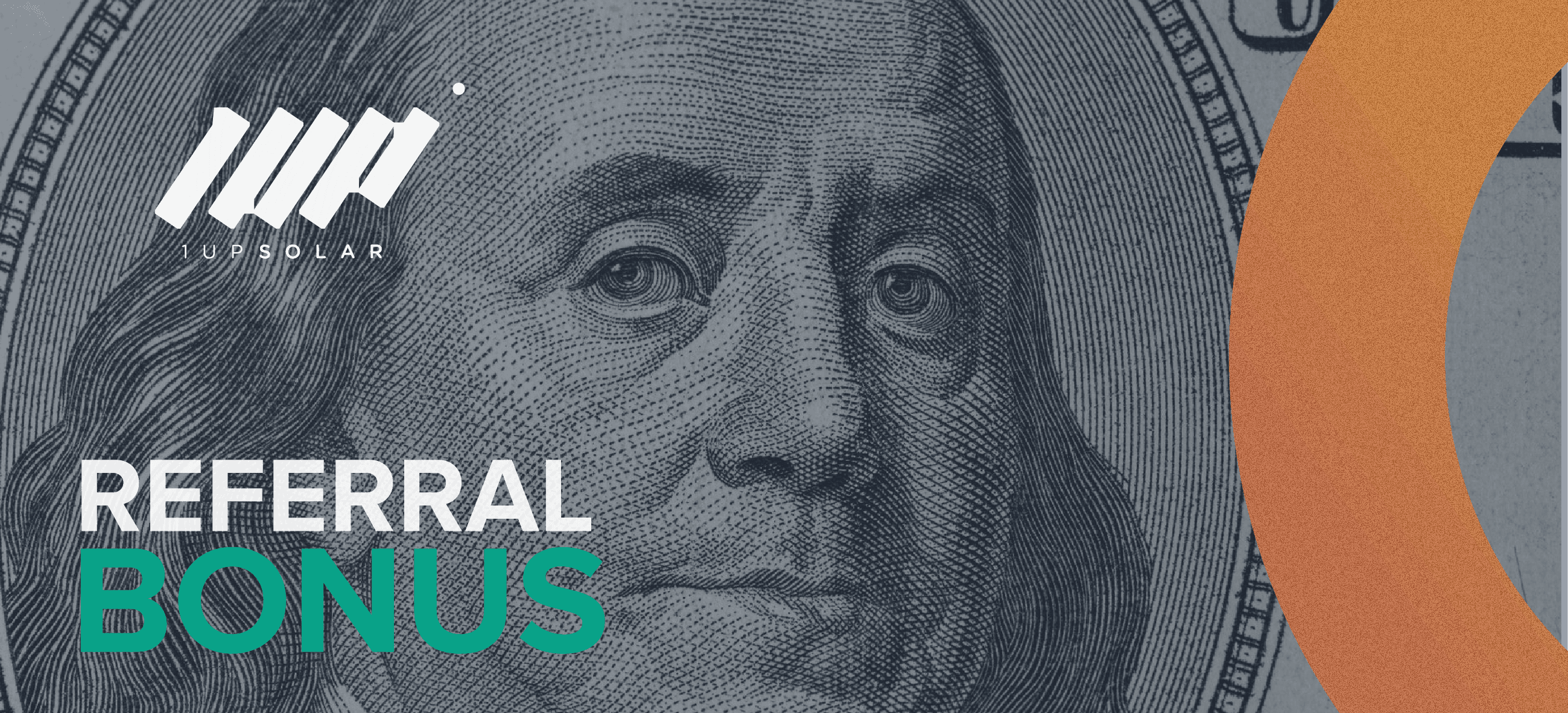 SPREAD THE WORD ABOUT SOLAR, & GET PAID FOR IT.*
*Referral must sign up for solar and complete installation process to recover bonus cash. Details below.
Our referral program means you get even more money when you switch to solar by helping spread the word to friends and family. Refer a friend and, if they sign with us, you get $500!
Your next referral? That's $750 straight to you. Every referral after that puts $1000 right in your pocket. Know 3 friends that have been thinking about switching to solar? Refer all 3 and you can earn $2000from 1Up.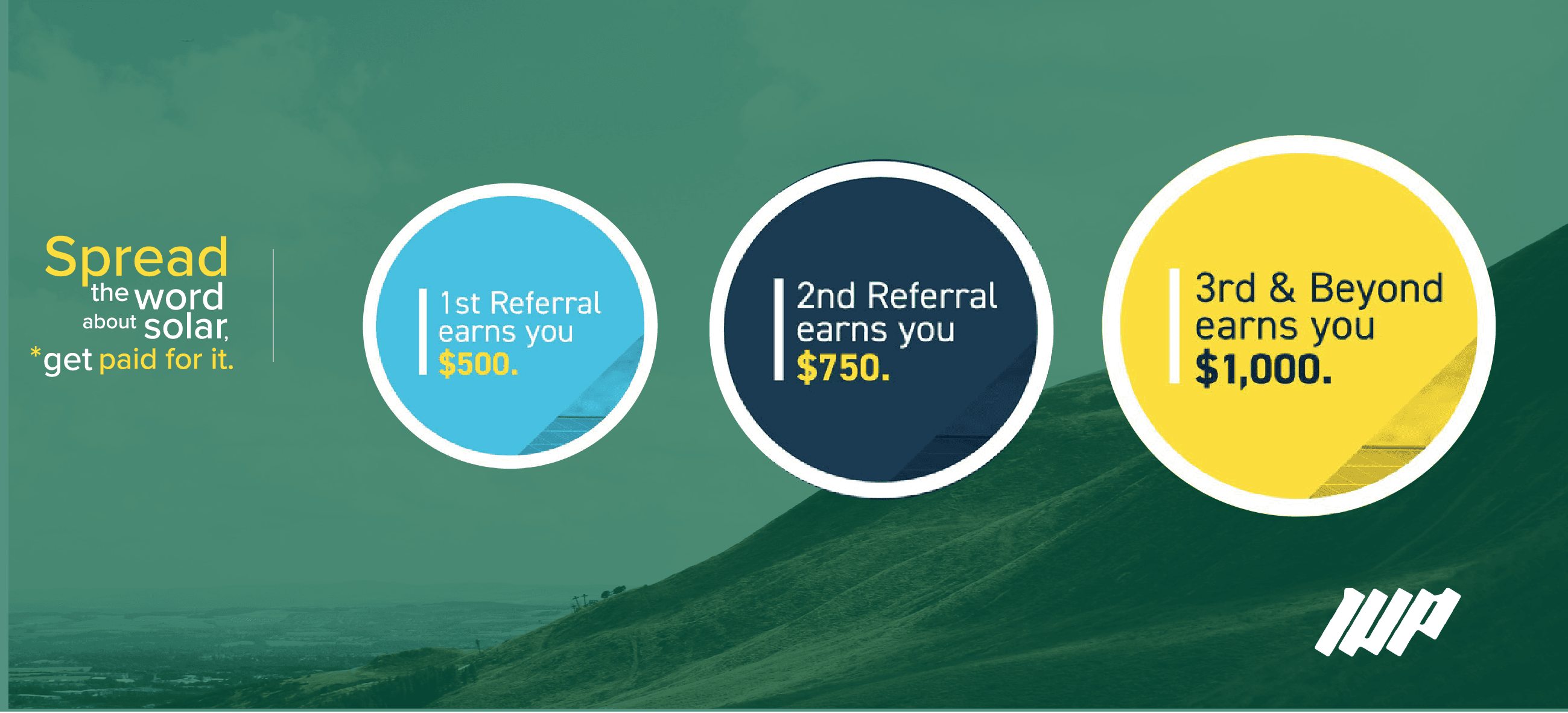 Submit your referral